Attorneys & Network
IT and digital law is complex and ever evolving. It requires solid legal skills together with a passion for technology. This area of the law is based not only on fundamental legal principles - civil law, commercial law, contracts, intellectual property law, but it also evolves and adapts to technological changes - blockchain, robotics, AI and society changes. This passion for innovative and disruptive technologies led Bénédicte Deleporte to establish Deleporte Wentz Avocat in 2007.
The Firm is based on strong values such as: Curiosity, Passion for Innovation, Diligence and Excellence, Sustainable Development.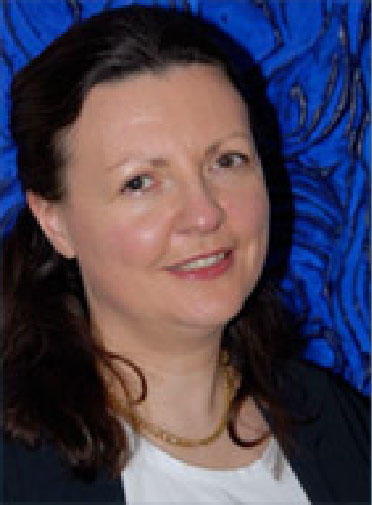 Bénédicte DELEPORTE - Profile
Bénédicte Deleporte, founding partner of the Deleporte Wentz Avocat law firm has many years' experience in computer and information technology law, acquired in private practice and as in-house counsel for multi-national companies.
Professional experience
Bénédicte started her professional career with the Alain Bensoussan Avocats law firm, a prominent French firm specialized in IT law. Her responsibilities included counseling businesses, computer contract drafting and negotiating for French and international clients, litigation and arbitration.
In 1993, she decided to pursue her career in-house and became the legal director (EMEA) for Network Equipment Technologies (N.E.T. now Ribbon Technologies), an American company manufacturing networking equipment.
In early 2000, Bénédicte Deleporte joined a team of entrepreneurs in Brussels (Belgium) as General Counsel to assist with the launch of Planet Medica, a pan-European internet start-up company.  At Planet Medica, her responsibilities included ensuring the legal compliance of seven websites across Europe, developing the company's contractual strategy and coordinating the set up of the headquarters and subsidiaries in six European countries.
In late 2001, Bénédicte Deleporte moved back to Paris and joined eBay France as legal director. At eBay her practice focused on legal compliance issues (commercial law, consumer law, intellectual property, liability, internet and e-commerce law), privacy/data protection, regulatory affairs and litigation.
She left eBay to establish the Deleporte Wentz Avocat law firm in 2007. Bénédicte is a member of the Paris Bar Association.
Working languages : French, English
Acting as DPO for several companies

Education
Bénédicte Deleporte holds law degrees from Paris universities (Maîtrise en droit, Paris-Saclay University - Jean Monnet Law School; and DEA en droit économique international, Paris I University - Panthéon Sorbonne Law School) and from the US (Master of Public Affairs, Indiana University - Bloomington; and Master of Laws - LL.M, University of Iowa).
Teaching activities
Teaching a graduate IT law course - Telecom SudParis engineering school, since 2018
Teaching a post-graduate Computer law course (Ethics, law and liability) - EPISEN engineering school at Paris Est Créteil University (UPEC), since 2007
Taught a post-graduate IT law course (New Technologies and the Law) - Global e-business Program at Lille I University - Institute of economic sciences and management, 2007-2012
In collaboration with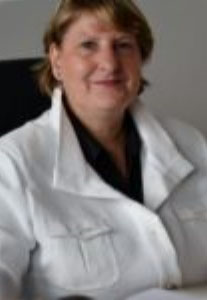 Danièle VÉRET - Avocat
Computer law and Government contracts
Tél. : +33 (0)1 40 17 95 85Email : dveret@daniele-veret.com
Danièle brings complementary expertise in business law, computer law and government contracts (RFPs - IT services and infrastructures).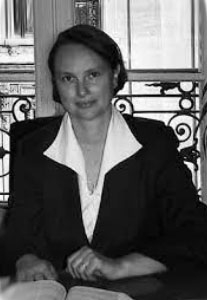 Sophie MARTINET - Avocat
Employment and Labor law
Tél. : +33 (0)1 48 74 52 61Email : sophie.martinet@cassiopee-avocats.fr
Sophie brings her expertise in employment and labor law (employment contracts, disciplinary measures, employment termination for personal or economic reasons), collective bargaining agreements, management of employment representative bodies, labor audits, employment and labor litigation.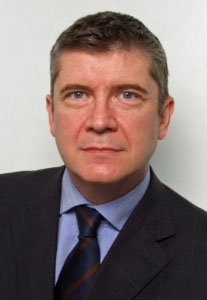 Eric BOULANGER - Avocat
Commercial and Corporation law
Tél. : +33 (0)1 45 77 69 12Email : e-boulanger@eric-boulanger.com
Eric brings his expertise in commercial and corporation law: commercial contracts, commercial leases, company setup, shareholders agreements, mergers and acquisitions, company restructuring, company secretariat, commercial litigation.
Network
We also work in close contact with a network of independent attorneys, both in France and abroad who practice in similar and complementary areas and work according to the same philosophy of proximity with our clients, pragmatism, flexibility, responsiveness and cost control.
Our international network of attorneys includes the following countries : Germany, Italy, The Netherlands, Spain, Switzerland, the UK, United States (California), Singapore, China and Hong Kong.